Each year we attempt to spend about three months travelling which intially was to take advantage of the long summer university break but is now just to avoid working if possible.  This blog is a journal of the places we went, the things we saw and some photos; hopefully inspiration for everyone to find a similar balance of work and play in their lives.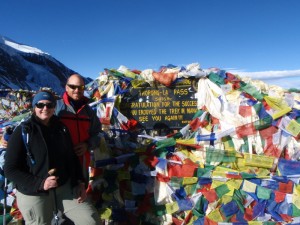 2013/14
Wow it has happened.  Tracy has moved to the UK, found a job, bought a car, arranged an apartment.  Scott after a holiday here, has headed back to wait for a visa.  Not exactly what we had planned, but fingers crossed we get all the paperwork and we can finally be in the same country.
2011
2011 has not turned out as expected – no surprise there for us.  We moved to London where Tracy picked up some short-term contracting work (which turned out to be longer than originally expected) and Scott started training for his London 2011 Marathon bid, only to get injured before the event.  We are missing the sunny shores of Perth, but Europe beckons and in May we headed off to sunnier shores in our newly purchased Motorhome.  We followed the Tour de France and then our hope is to find that perfect village with a bar, mountains and a dive shop where Tracy to concentrate of environmentalism and possibly writing a book and Scott concentrating on scuba diving.  Stay tuned on how this turns out.
2010
2010 ended up being a bit limited on the travel front due to Tracy funally completing her Masters in Ecologically Sustainable Development (yes she does understand she won't get rick) and Scott doing his PADI qualifications:-
May/June 2010:  Borneo – diving in Sipadan and seeing Sabah and Sarawak
December 2010:  Back to our traditional holiday except much much longer.  A visit to the UK to catch up with friends and then hopefully finding a new home in Europe (hoping for Spain) – somewhere.
Scott has become a Master Scuba Diver Trainer, so that along with Tracy's Masters, we hope it means we might be able to pick up some work to help finance the travelling!
The trip home provides a world of opportunities.  The desire to return to India is strong and we still want to visit the East coast and Sri Lanka and maybe another trip to Dharamsala, one of our favourite places in the world.  The list is endless isn't it, but one Powerball.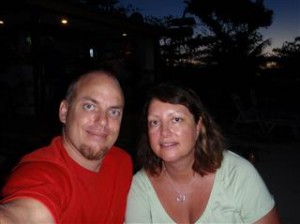 2009
Well 2009 is over and an unusual year with limited travel (Jakarta and Singapore) but a very busy year with work and university.  There is no long trip over the University end of year break due to Scott's desire to spend a summer in Perth and finish off his home aquaponics set-up.
We have been busy and have both finished our Advanced Open Water Diving qualifications which has opened up a whole new world of holiday possibilities and unfortunately the need to work to finance them all.
2008/2009
This holiday stemmed from giving Scott a list of treks in Nepal – we both settled on the Annapurna Circuit (approximately 22 days) to take us into some remoter parts of Nepal.  I found this trek to be extremely challenging, obviously the 3 weeks of training in the gym before heading off was not enough, but I made it to the top of Thorung La, luckily Scott had made up his mind I was going to make it, even if he had to drag me up there.  We then ventured into Tibet to fulfil a lifelong dream of visiting Lhasa and seeing the Potala Palace before heading back into Nepal to make our way through to the Darjeeling district of India and then down to Kolkata to spend some time (Scott wanted to visit the Black Hole).  Finally heading back to Delhi, where I would meet a friend for a trip back through Rajasthan and Scott would head back to Perth.
2007/2008
Scott wanted to go sailing and I wanted to see South America, so we combined the two.  We sailed down through the Beagle Channel (glacier alley), before heading up to Peru and working our way through South America, finally renting an apartment in Buenos Aires.  Great trip, but very tiring as we could only communicate in Spanish and that certainly wasn't our strong point.  Another lifelong dream was to visit Macchu Picchu and there we were on Christmas Day, can't get much better than this.
2006/2007
The first trip to India.  How can we explain it, it was just totally awesome and we know we will return.  The sites, sounds, colours and most importantly the food – fantastic.  It was a hard trip with all the travelling but we certainly got off the tourist path and met some really interesting people.  I had a lifelong dream to visit Dharamsala (the home of the Dalai Lama), so we spent a wonderful week, the feeling and people were just extraordinary.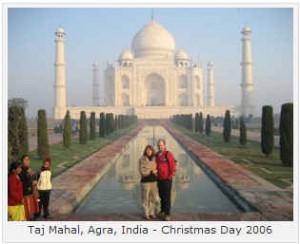 Links
If you are looking for a website that has some great independent book reviews along with a whole host of other book related information check out
www.ourbookclub.net.au